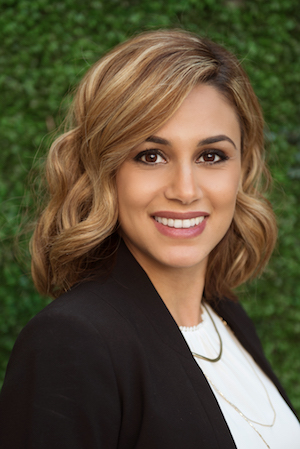 We're thrilled to introduce you to Adriana! She's an Insurance Producer at our partner company VOI Insurance Solutions in Glendale and has been with us for over five years.
Adriana is one of those awesome individuals who has a genuine passion for what she does and illustrates it in every relationship, task and project she's involved in. Her innate drive to help those around here and create wonderful experiences for her clients are just a few reasons why we're so grateful for her.
Meet Adriana!
What is your favorite thing about working at the company?
The happy and positive energy and the opportunities we're given. The motivation to do better.
Tell us what a typical day at work for you entails.
Providing solutions for clients with real needs. Listening and understanding that the other person on the other end of an email or phone is a real person.
How long have you been in the industry?
11 years
What is the one thing you can't resist?
Chatting with my clients about life.
What's the best book you've ever read?
To Kill a Mockingbird – By Harper Lee
What motivates you?
There's always a bright side, always. You just have to choose to see it.
If you had to eat one meal every day for the rest of your life, what would it be?
Food! I love too many things to choose just ONE!
If you could do another job for just one day, what would it be and why?
A theatre actress or comedian to make someone's day a little bit more fun. I'll even take a smile. =)
What's one item on your bucket list that you can't wait to check off?
I don't have a bucket list. I just want to be happy and content. Everything else will fall into the right places if you have a happy outlook on life and if you're content with what you have. Life will fulfill itself.
---
Adriana, we appreciate you and all of your hard work and look forward to having you on the team for many more years to come!