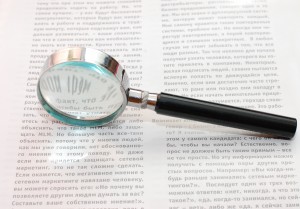 Have you ever read your homeowner's policy from start to finish? You probably answered no. But, you should.
While there are certain things that seem like they'd naturally be covered, often times they aren't. Don't wait until it's too late and an accident or incident occurs only to discover you aren't covered. In the meantime, here's a list of common non-included items.
Home Office
Often policies only over minor damages to home office equipment – typically up to $2,500. But if you have a Mac computer, an expensive printer and other high-dollar equipment, $2,500 won't make a dent. Consider purchasing a separate business policy.
Flood Damage
Most people are shocked to find out that standard policies do not cover flood-related damages. If you need protection, you'll want to apply through the National Flood Insurance Program.
Backed Up Sewers
We got a lot of rain this year, and who knows what's to come? Most standard policies don't cover damage done to a home caused by sewer backups. The good news is you can purchase a separate rider.
Certain Dog Breeds


Over $500 million in liability claims paid out were due to dog bites and other dog- related injuries, and while most policies cover injuries caused by pets, there are 'high-risk' dogs that are excluded from policies. Check with your agent to ensure your dog is covered.

Termite Problems


Typically, termites aren't covered in a policy, and while you can purchase coverage through a pest removal service, why not take a proactive approach? Trim trees, keep your roof in good shape and have a regular inspection by a pest professional.

Incompetent Contractors


If you remodel your home, confirm the contractor and/or company is insured. Also consider a "builder's risk policy" (also called a "course of construction" policy), to protect your home during the construction process from weather and theft.

Stolen Cash


Stashing money in a safe might seem like a good idea, but most standard policies only cover up to $200 (the amount covered depends on the insurance company and policy).  Keep some cash in your wallet, but leave the rest at the bank!

Pool Features


Depending on your policy, premiums may increase and/or claims may be denied due to "high-risk" pool features. Ensure that if you're adding features to your pool, they are in-line with the policy requirements.

Trampolines


While they're a ton of fun, trampolines are also dangerous. Many policies don't cover them at all. This means if your kids or your kids' friends are injured you are responsible for medical bills. Adding a trampoline can also result in a cancellation of your policy.
We hope this list helps you find peace of mind knowing what's covered in your policy and what is not. Of course, please contact us if we can assist you with your escrow needs. We're here to help!