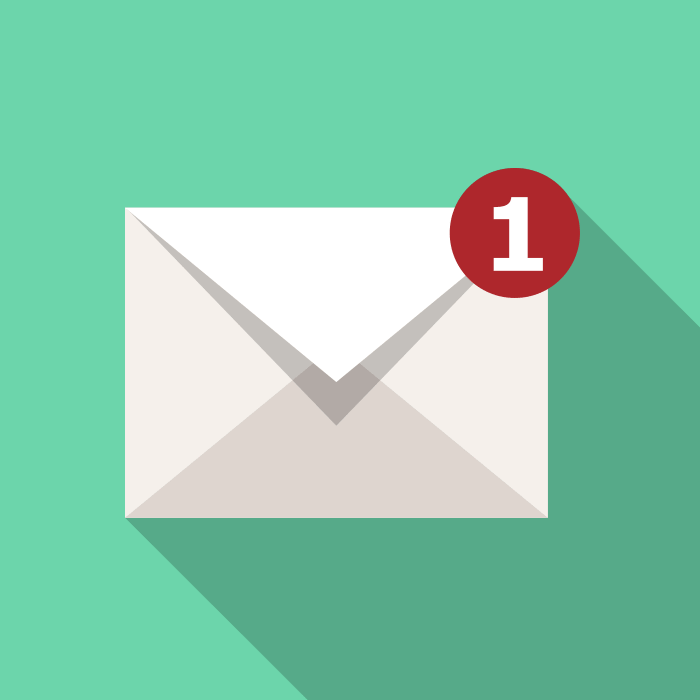 If you're like most people, turning your attention away from your email inbox will quickly result in an overwhelming mess. Most of us receive an incredible amount of emails daily (a lot of which is junk), which means that some important emails get lost in the shuffle.
Fortunately, there are some tricks to help you take back control over your inbox. Read on for some tips and ideas!
Junk/Spam/Clutter
This is probably the biggest problem for most people because companies have become pros at clogging our inboxes with junk, spam and overall clutter. Personally, I usually get fed up about twice per year and I will go through hitting the 'unsubscribe' or 'spam' button, feeling a small sense of vindication.
But it takes a lot of time, so why not use something better like Unroll.me. It offers a way to unsubscribe from unwanted emails en-masse, and they also have an app in the App Store and Google Play. Unroll.me helps control your inbox with features like unsubscribe, and roll-up, which creates a once-daily digest of all your email subscriptions that are delivered when you want: morning, noon or night.
Rules Rule
Did you know that you can create your own set of personal email rules to help manage your inbox? It's one of the best ways to create a sense of tranquility and organization with your email. Some email programs like Outlook give you this ability within the existing platform, but if you're looking for more robust functionality, consider IFTTT (If This Then That).
The great thing about IFTTT is that it helps all of your devices communicate with one another. And you can create a rule for just about anything, like receiving a text when someone particular emails you, corral email attachments in a specific Dropbox folder, and more. IFTTT is also available on the App Store and Google Play so you can easily use it on-the-go.
Remind Me
How many times have you set aside an email with the best of intentions that you would reply, only to get busy doing something else and forget? Never happens, right? Well, if you're like most of us, this is a common daily occurrence. To help combat this, check-out FollowUpThen!
The functionality is really amazing, and allows you to create different rules for follow-up, like typing in "3days@followupthen.com" in the BCC field. Like magic, you will get an email reminder three days later to follow-up and you will be the only one who receives it. Obviously, you can customize the duration to your specifications, or use other features like forwarding non-critical emails to "8am@followupthen.com" when you know you will have some free time to deal with them.
---
How do you best manage your email inbox? We would love to learn more about any tips, tricks or services you use!
We are here to help with all of your escrow needs, so please feel free to contact us for assistance!