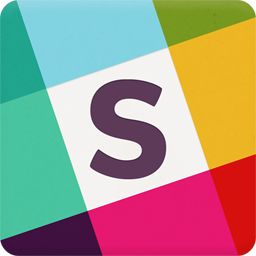 If you work in a team environment, chances are, you've encountered challenges when it comes to communication, organization and ensuring that each team member is working towards set goals.
These types of challenges are very common given the number of emails and texts we're bombarded with daily.
If you're on the hunt for a tool that can alleviate these types of challenges, we've got one for you to check out! Slack.
Here's some more information about this very helpful tool:
WHAT IS SLACK?
A cloud-based platform that makes work simpler, more pleasant, and more productive by connecting teams with the apps, services, and resources they need to get work done.
HOW SLACK HELPS TEAMS
Simplifies communication


Provides a shared workspace where conversations can be easily organized and accessible. Many users have actually

abandoned email

for internal communication and replaced it with Slack.

Helps everyone find the answers they need in one place.
There's a searchable archive of your team's conversations, decisions, and work.


Streamlines workflow.


Slack integrates with nearly every enterprise and productivity product available, including Google Apps, Dropbox, Salesforce and much more!
OTHER AWESOME SLACK FEATURES
They have a free plan that's perfect for smaller teams.

They offer excellent support.

They provide a ton of resources that ensure you get the most out of the product.
---
We hope that you found this information helpful and wish you and your team the best of luck in streamlining your business.
Of course, please don't hesitate to contact us if we can assist you with any of your escrow needs!